About
Why Blue Caterpillar?
Caterpillar: Who are you?
Alice: I – I hardly know, sir, just at the present. I've changed so many times since this morning, you see…
Life brings change and each step along the way, we need help to develop our skills and knowledge, our character, to work out who we truly are and who we can be.
In Lewis Carroll's classic children's story, Alice enters Wonderland and meets the mysterious Blue Caterpillar. He asks her this important question:
"Who ARE you?"
At Blue Caterpillar we ask the same question of everyone we work with. Who are you? Who do you want to be? How can we help you get there?
All of us have innate skills and talents. Often we don't realise we have them.
Our mission is quite simple: help those we work with to discover their strengths and then build on them to help in all areas of life, whether that's in school, at college, or in the workplace.
Alice: "I think you ought to tell me who you are first."
Tim Benton
Twitter: @TimBenton
LinkedIn: Tim Benton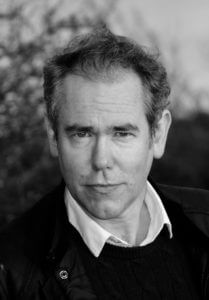 Tim trained and worked in theatre as both an actor and director. His skills as a communicator and facilitator rapidly propelled him into training, learning & development, and life-coaching.
For many years Tim has been in demand as a keynote speaker within the world of education, helping educators understand how to engage and connect with their students. He does the same for his business clients – helping them connect with their teams and clients.  He has helped numerous corporates and businesses including Microsoft, P&G, General Electric, Accenture, KPMG, Indeed and many more, both home and abroad. He is also in demand on the UK start-up scene as a pitch coach, and is currently a Pitch Consultant for Microsoft Scale Up.
Laura Mears
LinkedIn: Laura Mears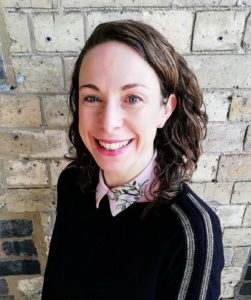 Laura studied Philosophy, Politics and Economics at Oxford University and spent 10 years at Dean Close School, Cheltenham, as Head of Religious Studies. She is a mentor, tutor, coach and public speaker, specialising in helping young people achieve their potential both academically and holistically.
Laura has joined Blue Caterpillar to grow the education side of the business, allowing us to offer more ways we can help students and educators thrive.
Testimonials
Here's what clients have said about us:
Tim helped me understand how to deliver a better presentation and calm my nerves. He made the entire process enjoyable and gave genuinely useful feedback. It is obvious that Tim gets a genuine buzz from helping people improve. Highly recommended!
The difference Tim has made is incredible; I can confidently recommend him to improve everyone's public speaking and communication skills.
Tim is an excellent pitch coach. I worked with him to prepare for a number of large presentations & pitches for my business. He significantly improved the quality of the pitch and I wouldn't hesitate to recommend him as a pitch coach.
Superb guest speaker Tim Benton on revision ideas and understanding how teenage minds work! Excellent evening session for parents. Thank you
Thanks for a fantastic day Tim! Year 11 now have so many new strategies to use.
Tim was personable, fun, comic, thought-provoking, informative - and extremely useful. He was inspiring through his energy, enthusiasm and passion for education and enriching lives. Excellent. Thank you
Blue Caterpillar logo designed by James White.
Blue Caterpillar Learning & Development Ltd. Registered in England & Wales, Company No. 10977371.
Registered Office: Fernleigh, The Reddings, Cheltenham, UK. GL51 6RY