Coaching
We offer one-to-one and small group coaching in communication skills and techniques, to help you deliver your best presentation or pitch.
Whether you need a presentation skills refresher or you're prepping for a presentation, pitch or keynote, 1:1 coaching makes a difference.
All our coaching currently benefits from being on Zoom.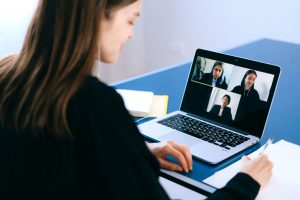 "I really enjoyed telling my story the way you taught me and got some really good feedback. I also got messages after the event telling me that my story was inspiring. Thank you so much for all your help, the event wouldn't have been this successful without your training."